Simplify your separation with a formal Separation Agreement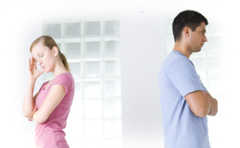 The Separation Agreement is essential when trying to sort out arrangements around children, money and housing.
At the time of separating and possibly leading to a divorce you will have gone through an emotional rollercoaster of how your relationship has broken down, and once this reality has set in there are a number of practical issues that need to be sorted through with your partner or ex partner.
Our agreement covers your main concerns, plus more...

The children
(if any)
- where they will live, access arrangements, child maintenance, birthday arrangements etc.

Finances
- you may have joint bank accounts, a mortgage, pension plan, maintenance, life insurance, debts etc.

Living arrangements
- living in the family home, selling the family home and splitting the equity.
Show All Clauses



Not only is this an emotional time, a separation or divorce is an expensive time too. Our separation documents have been drawn by an experienced solicitor who has over 25 years experience in family law, in the past you would have needed to go to a solicitor to have a tailor made separation agreement drawn, now you can download a separation agreement and edit for your individual requirements. We also provide explanatory and guidance notes to help you.



The Separation Agreement is suitable for married couples and those in a civil partnership, with or without children, who are looking for comprehensive, well written, legal documents to suit their needs.

What you'll get with your purchase:

Professionally drawn Separation Agreement

PLUS we give you Explanatory Notes


PLUS a Schedule of Income Assets and Liabilities


PLUS a completed fictitious example


PLUS our 100% satisfaction guarantee!
Save Money!

Get a comprehensive Separation Agreement written by an experienced solicitor for a fraction of the solicitor fees you'd usually incur.

Save Time!

You'll be able to formalise your Separation arragements in no time with our simple to download and complete agreement.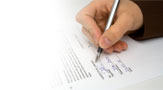 INSTANT DOWNLOADS


The documents on Separation Agreement are available for instant download in a Microsoft WordTM or Adobe Acrobat PDF formats.

We keep it simple, just 4 easy steps:

1. Choose the right document and add it to your shopping cart

2. Complete your purchase through PayPal (no need to register)

3. Check your email for your receipt and download code

4. Download your document, edit & use



3 essential documents for couple who have decided that it is time to separate.





£

34.99




...saving £4.98 (12%)!

Written by an experienced family solicitor. Save time and money.


£

29.99


+ Free income, assets and liabilities form!
Solicitor drafted
Comprehensive Documents
Written in plain English
Explanatory notes
Customisable Contracts
Instant download
No registration required
Save money on legal fees
| | | |
| --- | --- | --- |
| | | |
| | Secure online payments | |
| | | |
| | | |
| --- | --- | --- |
| | | |
| | We are confident about the quality of our documents | |
| | | |